Education is the Key to Success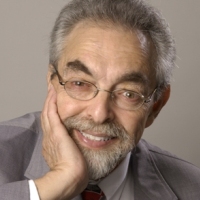 By nature, entrepreneurs are very busy. They tend to be understaffed and wear many, many hats. It is not unusual for an entrepreneur to juggle numerous responsibilities including management, marketing, accounting and even IT. Though being busy comes with the territory, it is imperative entrepreneurs make time for their own training and education.
With so many trends at work out there, the business environment is always evolving. Technology is one of the most obvious examples of this. Technological innovations are constantly occurring, and even if you plan to outsource the department, you must have adequate knowledge to make informed decisions.
Where these trends are concerned, it takes continuous education to ensure you stay in the know so you are able to meet the ever-changing challenges of running your business. I strongly suggest every entrepreneur takes three to four days off each year to attend an educational seminar.
I know some folks will argue with me on this – it happens quite a bit. Without a staff member trained to run things in their absence, they say it is impossible to get away. Though I would agree this is a valid concern, it is critical that you find a way to take time off for a number of important reasons.
For one thing, allowing your business to be entirely reliant on you for its daily operation undermines its valuation. In addition, as I already mentioned, getting the proper education is imperative to the future of your business. Last, but definitely not least, you need to be able to step away to recharge your batteries.
At any given time, there is a nearly endless offering of seminars and conferences – Google produced more than eight million results just for technology-related seminars for entrepreneurs.
Having attended my fair share of conferences, I know that for every great seminar out there, there are many that are just not worth the time. For this reason, attending seminars for the sake of attending seminars will get you nowhere fast. You need to be sure the conferences you are attending are bringing value to you and your business, but how do you know in advance which ones are best?
Selecting the right seminar starts with determining your needs, and you are much better off finding one that prepares you for a future issue rather than one that addresses an existing problem. Unlike future concerns, existing problems are typically already pretty well defined, so it is not worth the time or expense.
Once you have settled on the topic, look for a seminar that incorporates experiential learning, which actively engages the participant. I prefer seminars that use the Case Methodology, also known as the Socratic Method. I find they are more effective as participants are forced to solve the problem themselves and the instructor's role is to assist and facilitate.
Finally, it may be tempting to attend a nearby, inexpensive seminar, but your decision should not be based solely on the lowest cost option. Rather, you should always ask yourself what will bring you and your business the maximum value. These may not be cheap, but it is worth the cost to invest in your own education for the future of your business.
Now go out and make sure you have a plan in place to attend an educational conference at least once a year.
You can do this.